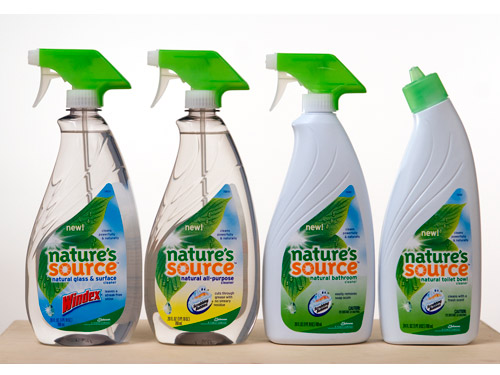 Thanks to Charlene over at
My Frugal Adventures
for posting about this great Target cleaning products deal for Windex, Shout, and Scrubbing Bubbles toilet cleaning gel:
Windex $2.54
Shout $2.50
Scrubbing Bubbles $3.94
Subtotal: $8.98
Use $1 Windex $1/1
HERE
Use $1/1 Shout
Use Scrubbing Bubbles $1/1 coupon from 8/2 SS
Use FREE starter kit coupon (also from 8/2 SS)
Use Target $2.50 coupon (8/30 SS)
Final Price: $2.93 for all 4 items or .73 each!
...
For those who like more natural cleaning products (like me!), you can do this deal:
Buy Shout (regular Shout) $2.50
Nature's Source Windex $2.49
Nature's Source Scrubbing Bubbles $2.94
Subtotal: $7.93
Use $1/1 Shout from 8/2 SS
Use (2) $1/1 any Nature's Source cleaner from 9/13 SS
Use $2.50/1 Target coupon
Final Price: $2.43 or .81 per item!
She also mentioned that there may be store coupon peelies for the Nature's source products on the bottles so keep your eye out for those.
I think I'll be making a trip to Target tomorrow!